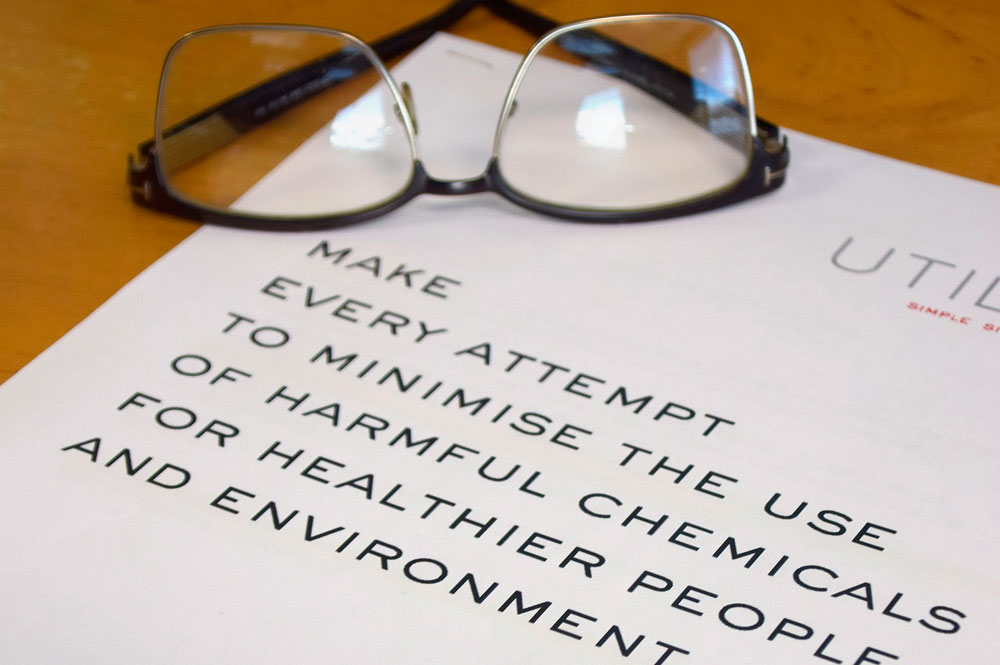 ---
Our world continues to demand a responsible "clean earth" direction to nearly everything we touch and advocate.
We recognize, and we hope our customers do, too, that solving our environmental challenges is an evolutionary process.
We thoughtfully engineer textiles with an extended life cycle to reduce premature waste and have successfully partnered with our mills to reformulate and source new materials with safer dyes, cleaner yarns and minimal use of chemicals.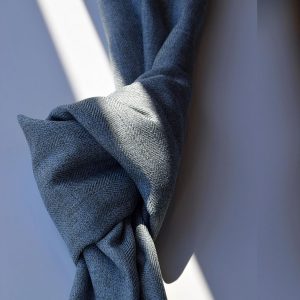 For example, our amazing new organic NFPA 701 flame treatment changes neither the hand nor the appearance of the fabric, but responsibly treats the product to self-extinguish within 2 seconds of exposure to flame, all without the use of potentially harmful chemicals and off-gases.
We've taken this commitment to a new level with our UTILITY collection, where "under-chemicalization" is a core principle of the design process.
By not over-chemicalizing fabrics, and providing a service of organic water repellent, stain repellent and flame retardant finishes as needed, the customer is not exposed to chemicals they don't need.
Though we are "greener" today than we were five years ago, and we will be "greener" tomorrow than we are right now, JOSEPH NOBLE promises to be as honest about our limitations as we are about our accomplishments.
We promise to practice, not to preach. Our job is not to prescribe behavior for others but to be responsible for our own.
---