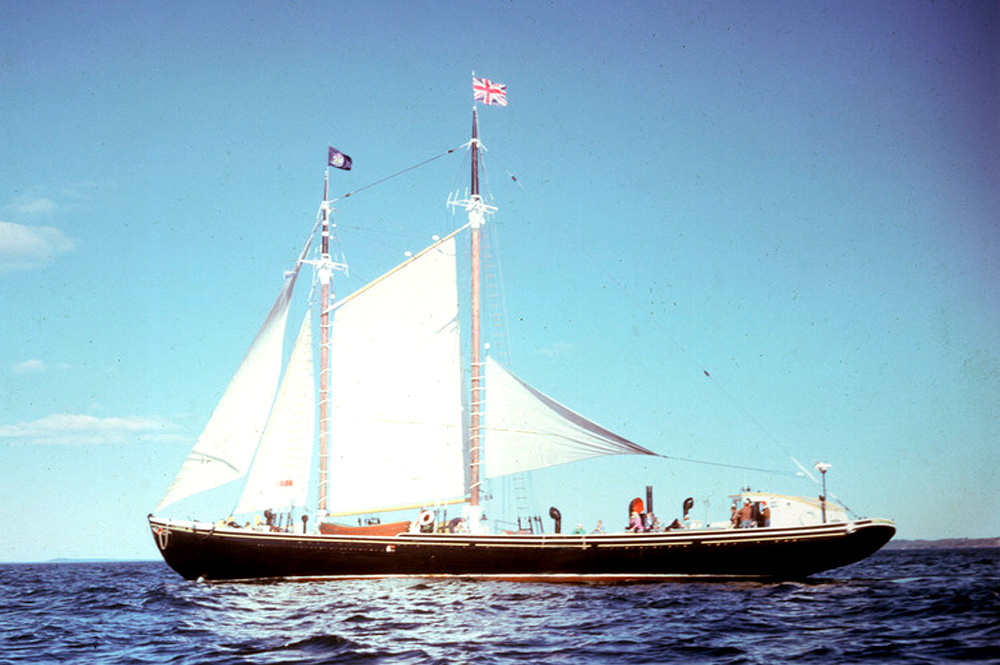 ---
Grand Banks is a seasonal/summer oyster bar on the Sherman Zwicker, a 142-foot wooden schooner tied up at the end of Pier 25 in New York City.
In partnership with the Maritime Foundation, Grand Banks generates funds to support maritime conservation, education, and preservation.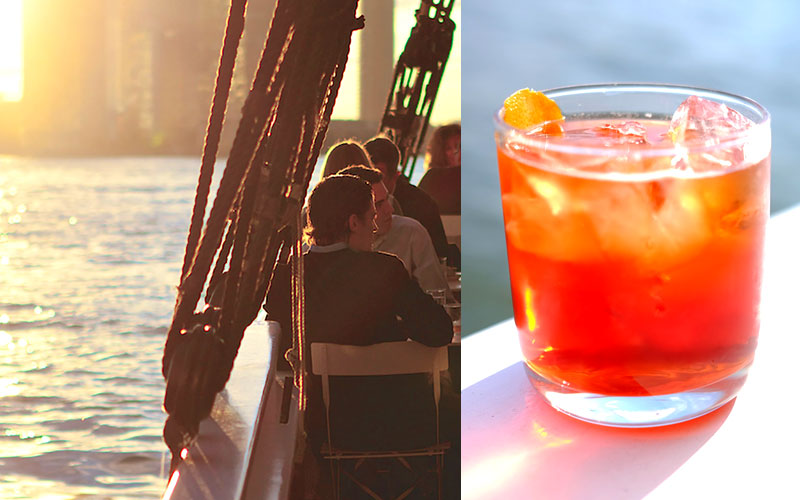 Once part of the proud Grand Banks fleet that fished the abundant, turbulent North Atlantic, the Sherman Zwicker traded cod and salt throughout the Americas. Today she is an exceptional and rare surviving example of traditional boat-building skills and also the largest wooden vessel in New York City.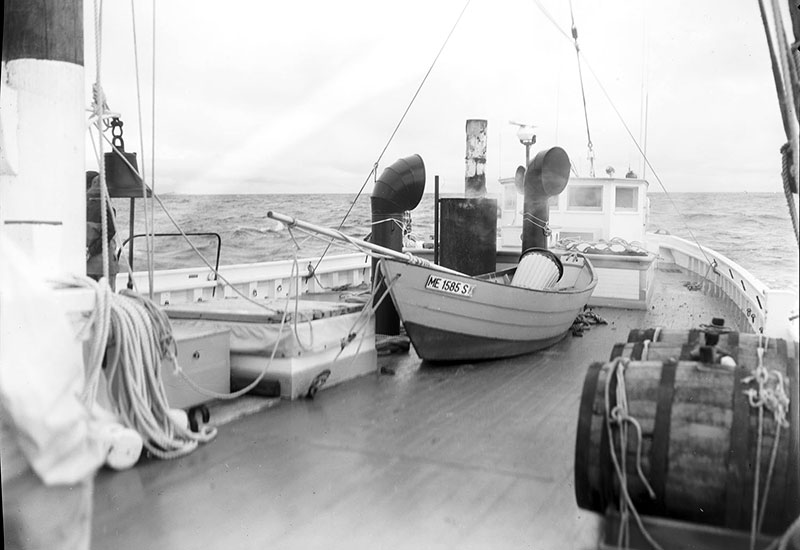 In Manhattan, "up until about 1900, the entire downtown waterfront was surrounded by these little oyster barges…" said Miles Pincus, a Grand Banks co-owner. "It was the everyday, common man's food."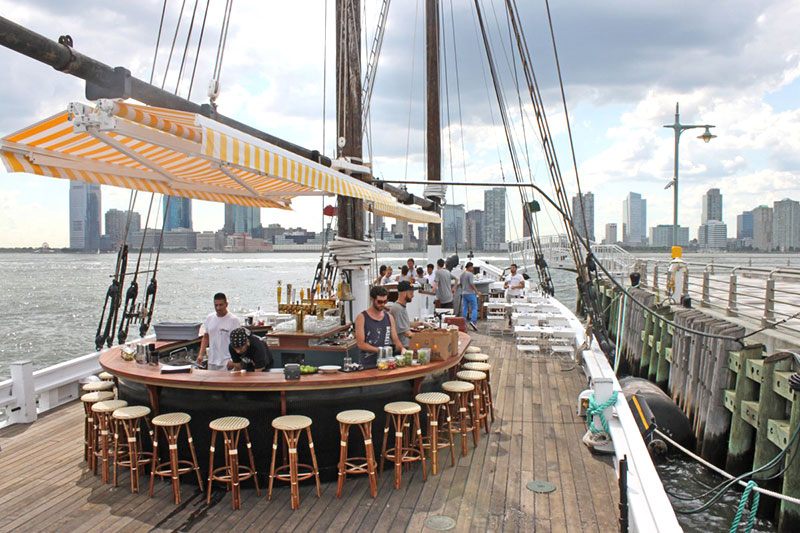 Today, the Grand Banks' raw bar features a selection of East and West Coast oysters, plus light food like lobster rolls, ceviche, heirloom tomato salad and sea scallops. The food and cocktail menus change daily.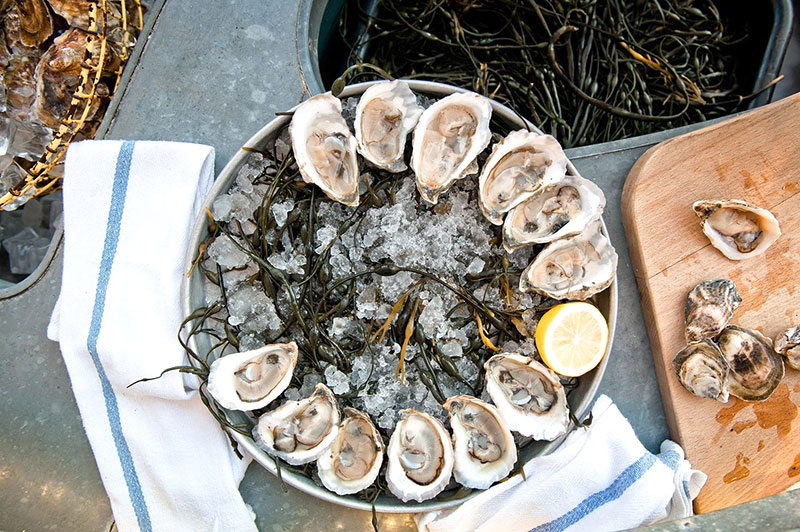 Read more about the Grand Banks and the Sherman Zwicker at grandbanks.org
---